Virre Information Service
The Virre Information Service provides easy access to official register information about businesses, foundations and enterprise mortgages.
Basic details and electronic Trade Register extracts are free of charge. You can pay for financial statements, translated extracts, organisation rules (articles of association, partnership agreements, by-laws, or rules), or other products by credit card or by using your internet bank codes.
You can also monitor the status of notifications by searching for information about their processing and decisions.
If you need register details often, you can register for the service or become a contract client.
Financial statements in Virre
Companies' financial statement details are public information. You can buy financial statements in the Virre service.
The financial statements include the documents that the company has filed with the Trade Register. Please note that the financial statements can be incomplete.
Go to the Virre Information Service.Open link in a new tab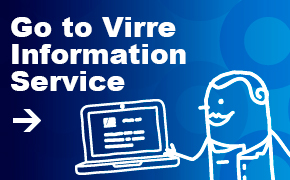 Read more about Virre: