Special library book collection at your disposal
As the name suggests, our special library for industrial property specialises in literature relating to the field of activity of the Finnish Patent and Registration Office (PRH). The library staff can be reached Monday to Friday during office hours. All customers are entitled to borrow books, and no library card is required. When borrowing a book, you must prove your identity and we record your personal details in our Customer Register.

Our book collection includes:
the most important publications about industrial property rights;
works describing inventions and literature in various fields of technology based on what our patent examiners need;
law books and commentaries;
publications about business and company law;
doctoral theses and diploma works about industrial property rights;
company histories and the history of inventions;
the history of trademarks and design rights.
New books
Our book databaseOpen link in a new tab KitiNET includes a complete acquisitions listOpen link in a new tab. The database is updated as soon as we catalogue a new book in it. The bibliographic details of each book and current loans and reservations can be seen in the database.
The new Finnish Trademarks Act entered into force on 1 May 2019. The EU published the following booklet in order to update the collection of EU trademark laws and regulations into a clear-cut and compact workbook for use by both the EU and national authorities.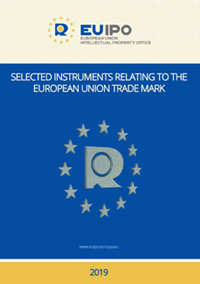 European Union Intellectual Property Office: Selected instruments relating to the European Union trade mark, 2019.